Księgarnia Smak Słowa
Księgarnia Smak Słowa to niezależna i stacjonarna księgarnia w sercu Sopotu. Spotkaj dobrą literaturę, jej autorów i rozmawiaj o książkach, dobrych książkach. Zapewniamy na to miejsce! Oferujemy książki wybrane, czyli połowa roboty już zrobiona.
Księgarnia Smak Słowa jest beneficjentem programu własnego Instytutu Książki "Certyfikat dla małych księgarni" i uzyskała wsparcie finansowe w wysokości 29 999,00 zł z przeznaczeniem na: koszty konsultingu i promocji księgarni, koszty stałe utrzymania lokalu księgarni, zakup niezbędnego sprzętu i wyposażenia księgarni.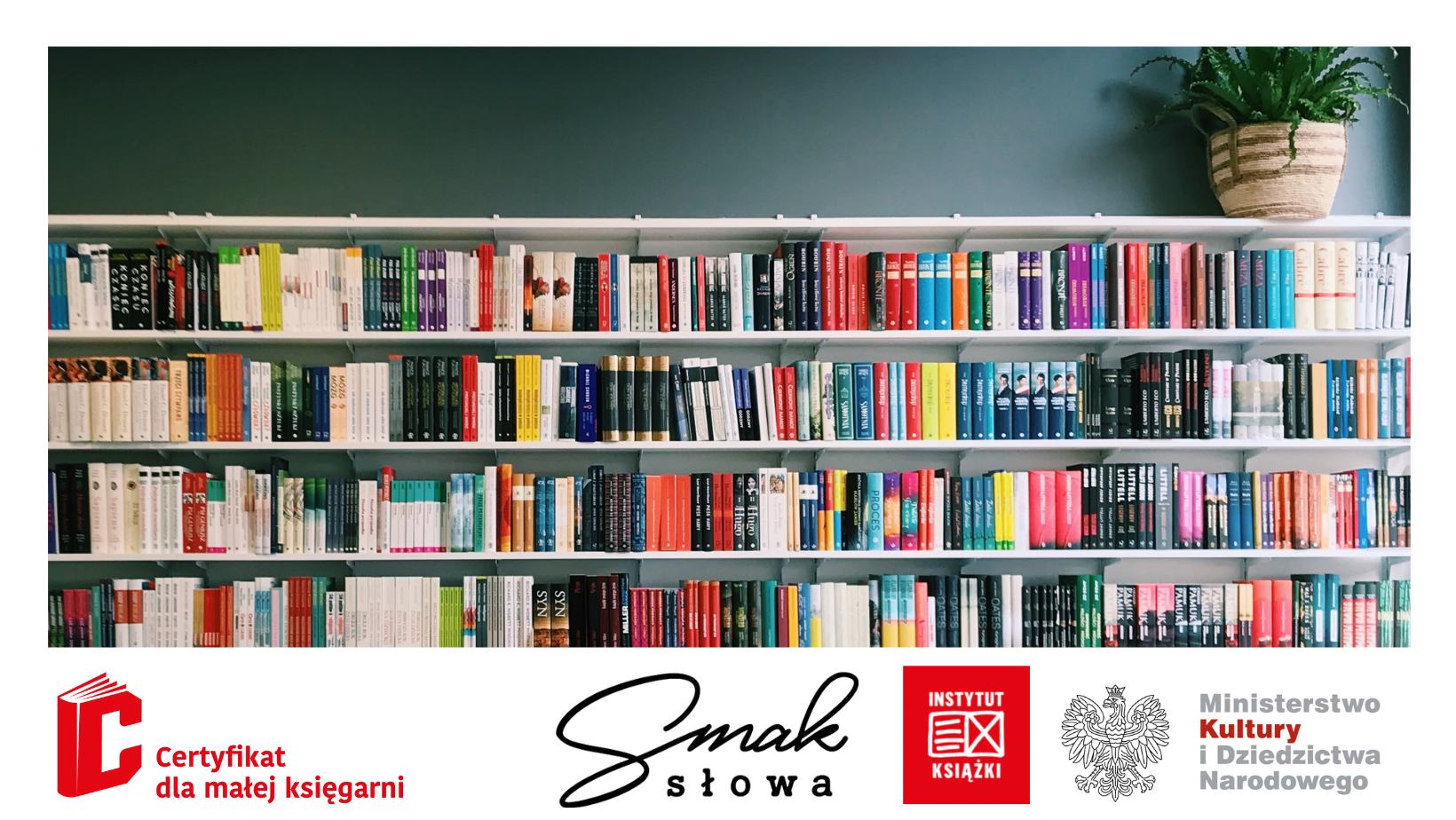 Nasz adres: 81-805 Sopot,ul. Bohaterów Monte Cassino 6a, tel. 507 030 045